RECIPE OF THE WEEK: SHRIMP IN BRICK PASTRY
---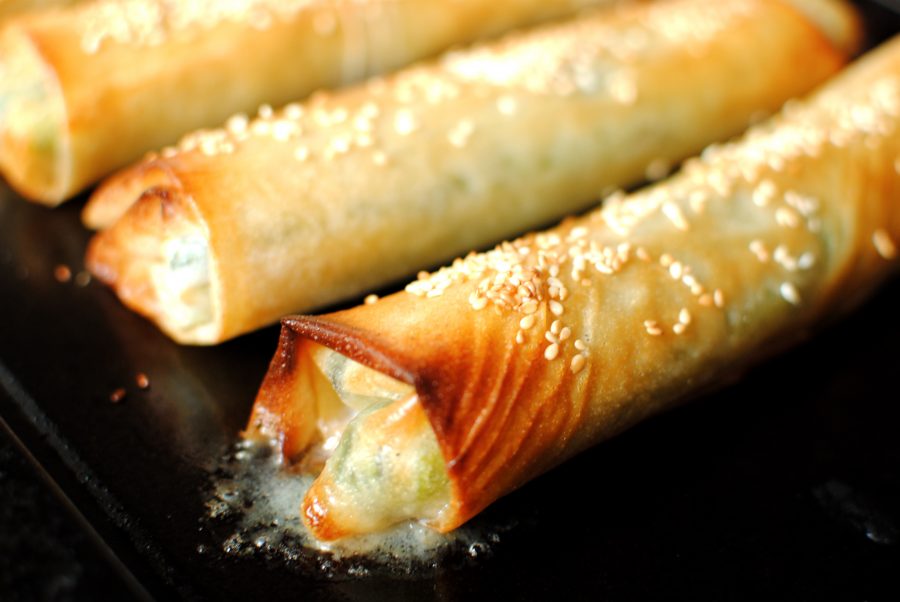 Ingredients;
2 tablespoons butter, plus extra melted butter to brush pastry
250 g leeks, trimmed and chopped
150 g soft cream cheese
8 sheets brick pastry, each about 22 cm
24 large shrimp, peeled and deveined
Salt & pepper
 Recipe;
Preheat the oven to 180 °C
Melt the butter in a pan over medium-low heat, add the leeks and gently pan-fry until wilted and tender.
Add the cheese and stir until a creamy consistency forms.
Season with salt and pepper, than remove the pan from the heat.
Cut the pastry into 24 pieces and put a little leek mixture and a shrimp onto each one, then fold the pastry to enclose the filling.
Dampen the edges of the pastry with a little water and press down to seal.
Put the pastries on a baking sheet and brush with melted butter.
Bake for 20 minutes, until golden brown and crisp. Let cool slightly, than serve.
Bon Apetit!